The app making new connections between locums and pharmacy owners
Published on:
12 Aug 2022
In 2016, Reece Samani was a newly qualified pharmacist taking on locum shifts, with plans of setting up his own online pharmacy business. One day, he walked into a locum shift only to be asked by a staff member if he was going to be doing any work that day. Perplexed, he said "of course" – only to learn that the previous day's locum had just sat on his phone all day not doing anything and leaving a pile of things still to do.
At the time, apps like Uber and Deliveroo were just taking off and he started to wonder if something similar could be done for locums. A one-stop shop where locums could book shifts and pharmacies could build relationships and give priority to locums they trusted.
"I thought there has to be a better way to do this, an Uber-style app to allow locums to sign up to shifts. The model was so outdated. I just thought it was crazy that you don't have a connection with the staff working in your pharmacy," Mr Samani explains.
That idea led to him founding The Locum App. It wasn't necessarily a smooth process and despite having an IT background and being tech savvy, it did require Mr Samani, who is based in north-west London, to find a team of web developers.
"There was a lot of trial and error. The first versions had bugs and we had to keep building and keep going. It took persistence," he says.
But whenever they hit a roadblock, a new opportunity seemed to come up. "I was very lucky. Every time I didn't know what to do, something new and exciting would happen to move it forward again."
Growing The Business
At the point Mr Samani entered the C+D awards 2020, The Locum App had over 1,400 locum profiles and 350 pharmacies registered. But winning the award had a big impact, he notes, and that figure now stands at almost 3,000 locum profiles. Jardines, a small independent pharmacy chain across Buckinghamshire, Bedfordshire, Oxfordshire, Northamptonshire, Nottinghamshire and Derbyshire, also signed up to the app, which he says was a big boost.
"The thing that surprised me the most was the way the market took to it," Mr Samani says. "I was a bit hesitant about whether people would think it was a new idea but because it's so unique, it's picked up pace really quickly."
Initially designed as a place for locums to be notified of shifts, it has since expanded to be a platform where pharmacies can schedule rota staff, track locum bookings, quickly reconcile invoices, check average pay rates and check locum expenditure against budgets.
The built-in compliance, training and accreditation information in candidate profiles also encourages locum pharmacists to think about their continuous professional development to help them stand out from the crowd, he says.
Honing The App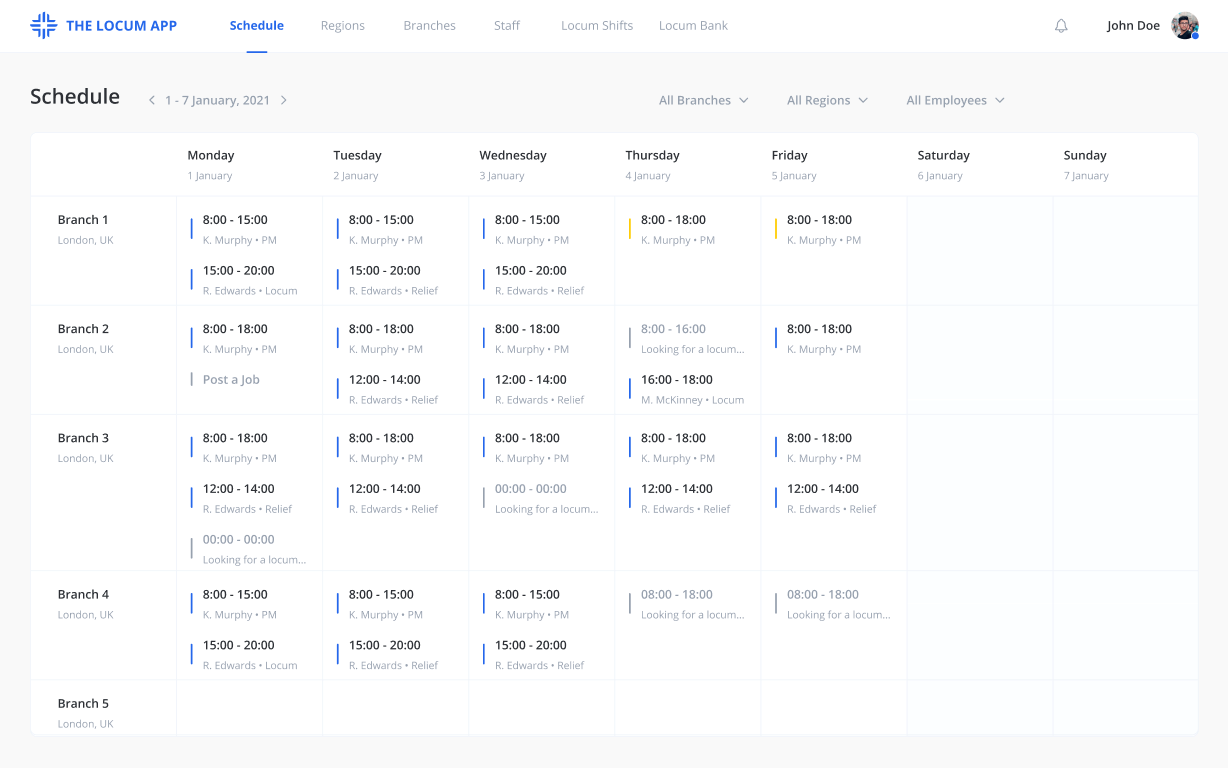 Locums can use the app to create a professional profile with customised notifications to make sure they are only alerted to the jobs they are interested in – something that used to frustrate Mr Samani when he was working as a locum and would get sent job alerts from all over the country.
And pharmacies can post their own vacancies and review applicant profiles, accreditations and reviews before booking.
Mr Samani explains: "Often, agencies can be a barrier because if there is a new locum and you want to book them again, they [will only book you] only if you go through [them] and [they] will charge a fee. The app helps build relationships and continuity."
Feedback from those who have used the app say they can find locums more quickly rather than ringing round agencies or filling in online platforms. Once they've posted a shift, they can usually get a response within a couple of hours.
Mr Samani says there are plans to keep building and improving the app and even potentially move into other healthcare sectors.
"We want to make it more widely adopted and to build the algorithms to help pharmacies and pharmacists find the right job for them," he says.
Do you think you could win a C+D Award? Get inspiration by reading about each of last year's C+D Award winners, runners-up and shortlisted entries, or click below to learn about this year's categories and to enter.

Related links