The pharmacy manager who launched an apprenticeship scheme
Published on:
12 Aug 2022
It's a crisp October day in Spalding, Lincolnshire when I visit West Elloe Pharmacy. Its twin prescription collection machines are the most noticeable feature outside. The modern simplicity of these boxes is juxtaposed with the traditional Bowl of Hygieia symbol on their front.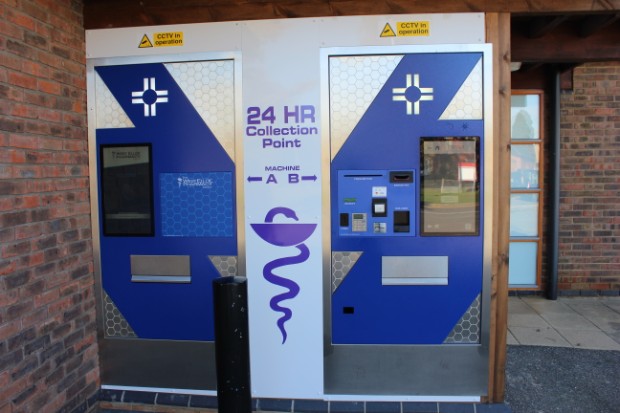 Inside the pharmacy, which is the largest of three branches owned by the Stagedale group, I'm struck by the vast size of the dispensary behind the counter.
Pharmacy manager Keely Lucas greets me and I recognise her bubbly disposition immediately, recalling when we met briefly at the C+D Awards five months earlier. Ms Lucas won the Manager of the Year Award 2019, for an entry primarily based on West Elloe Pharmacy's apprenticeship programme.
Inspired by Ms Lucas's own career ascent, the scheme involves recruiting local school students and training them up from pharmacy assistants to managers over as little as four years.
Whizzed Through
Although she was first employed by a pharmacy – a Boots branch in the nearby town of Holbeach – at 16, it was a work experience placement at the same pharmacy at the age of just 14 that bagged Ms Lucas a regular weekend shift.
"I went there for two weeks and was just helping in the dispensary," Ms Lucas says. She enjoyed her placement and got on with the staff, so left her contact details with them. Two years later, she received a call from the pharmacy and was told that she had "always stood out" above the "numerous work experience people".
During this first Saturday role, Ms Lucas helped out at other Boots branches during busy periods, such as over Christmas. From there, a maternity cover position in the dispensary became available at another Boots branch, in Spalding, a position Ms Lucas left college to pursue.
Ms Lucas had to quickly complete professional qualifications to become a pharmacy assistant and dispenser. "They were whizzing me through," she recounts. It didn't stop there – Ms Lucas then completed her level three National Vocational Qualification (NVQ3) to become a technician, as well as accuracy checking technician (ACT) training, all before her 21st birthday.
At the time, she was the youngest ACT Boots had ever had. After having two children, the financial pressures of the recession meant Ms Lucas needed to take on more hours at work. However, the only position available at the Spalding Boots branch was as an assistant manager. Ms Lucas trained for the role, before moving to a large Boots branch in Lincoln to work as a department manager.
"That was a massive jump," she explains. The busy branch was "big on services", and Ms Lucas had to supervise the dispensary as well as some of the tills.
"It was a real baptism of fire, I had to go in there and just wing it, and it was a massive learning curve," Ms Lucas says. There were "many nights" where she would question if the job was right for her.
Despite the stress of getting used to the new job, Ms Lucas says she is thankful for her supportive manager and ended up moving back to a smaller branch in the village of Coningsby after completing a store manager course.
Transforming The Branch
The Boots branch in Coningsby is a "stepping stone" pharmacy where many first-time managers cut their teeth before moving onto larger premises, Ms Lucas explains.
"I loved it, I really transformed it," she says. Ms Lucas adds that one of her employees, who like her started as a "Saturday girl" before going on to become a manager, always says: 'I admire what you did, building yourself up from the bottom.'"
Chance Encounter
After moving back to the Spalding Boots branch to become assistant manager and to be closer to home, Ms Lucas found herself wanting another challenge.
She met the then-manager and owner of West Elloe Pharmacy, Ryszard Cygan, during "a chance meeting" at a gathering for local pharmacies about the introduction of the electronic prescription service.
"We hit it off straightaway, and later on that evening I wrote an email to him," Ms Lucas says. In the email, she explained that she would be interested to know if any positions at the pharmacy were available. A few months later, Ms Lucas joined West Elloe as assistant manager, a role that had been created for her.
"With all the robots, it's very different from the sort of the pharmacy I'd been in," she says.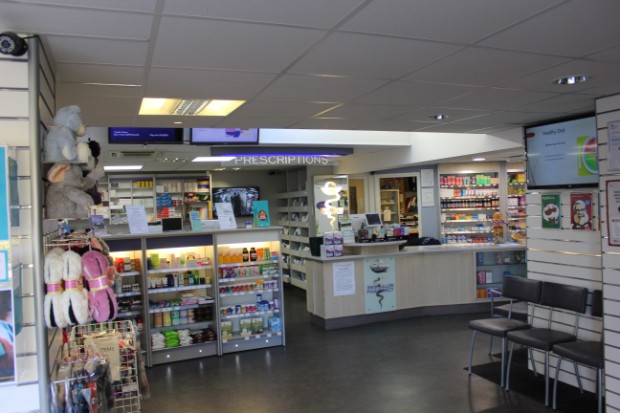 Five Pharmacists
Ms Lucas found another aspect of working at West Elloe Pharmacy unusual too. West Elloe Pharmacy was "very much pharmacist-led", she explains. When she joined, Ms Lucas says there were five pharmacists. "I'd never seen five pharmacists in one [pharmacy] before. In Boots we were used to one, maybe two if we were really lucky," she says.
The West Elloe Pharmacy business approach struck Ms Lucas as being "behind the times", despite the pharmacy seeming "futuristic" due to its dispensing robots and prescription collection points.
Despite employing several pharmacists, West Elloe Pharmacy did not offer services at the time and was focused on being what Ms Lucas calls a "prescription factory", something she wanted to change. They made some adjustments to the business model that meant pharmacists who were retiring or reducing their hours were not automatically replaced.
Instead, they started replacing positions "from the bottom up", and "upskilled" current staff, meaning the pharmacy has "become very ACT-led", rather than pharmacist-led. Ms Lucas says this also saved money, which means the pharmacy now has the budget to invest more in training.
"A lot of dispensers have done the NVQ3, and are now checkers, and a lot of the healthcare staff have gone up to dispenser" she explains.
Ms Lucas describes this model as "the future", but emphasises that pharmacists are still crucial, especially for providing services.
Launching Apprenticeships
The upskilling of current staff was how Ms Lucas got the idea for her other passion project – the pharmacy's apprenticeship programme.
Ms Lucas recruited the pharmacy's first apprentice during a careers event at a local grammar school. After making a good impression at the event, the apprentice began her NVQ3 qualification. "She's fantastic, one of the best employees we've ever had," says Ms Lucas.
West Elloe Pharmacy is now on its third apprentice, who at the time of interview was working towards her healthcare assistant certificate.
Reflecting on her own professional path, Ms Lucas says: "I had that phone call and I was given an opportunity of a career in pharmacy in Boots, just by chance, and it changed my life.
At 21, many of Ms Lucas's friends were still at university and in debt, with "potentially no chance of getting a job any time soon", she says, whereas she had a "house, mortgage and car". Because of this, Ms Lucas wanted to "give somebody an opportunity" like the one she had been given.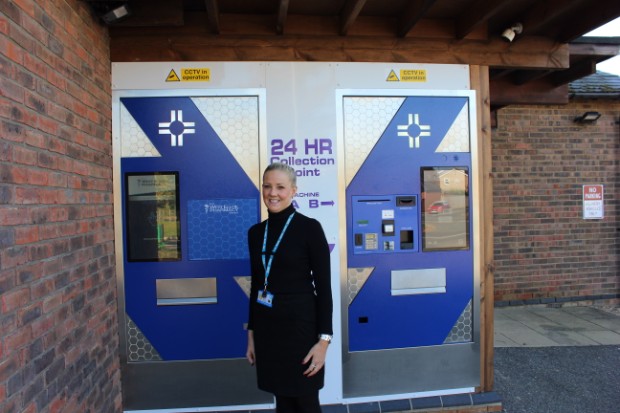 "It was my idea to find somebody, give them an opportunity, a mirror of what I did," she says.
As well as apprenticeships, West Elloe Pharmacy began offering work experience placements after liaising with careers officers at local schools.
Ms Lucas recounts how one June, the pharmacy had five teenage boys from the local grammar school in on work experience placements, three of whom were initially not interested in pharmacy.
"We had them doing all sorts of different jobs," she says, "and do you know what? They loved it, absolutely loved it." Now the pharmacy is a reliable host for pupils looking for work experience, the school said it "wouldn't know what to do without us", Ms Lucas says.
Robots And Collection Points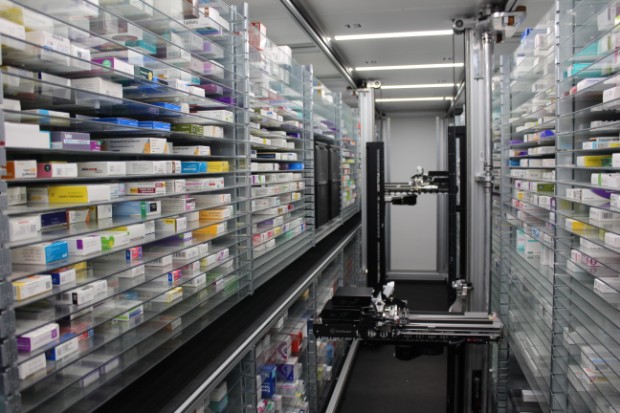 One of West Elloe Pharmacy's more intriguing features is its prescription collection robots. Ms Lucas shows me how medicines are checked and loaded into the machine, ready to be collected by patients at their convenience: 24 hours a day, seven days a week.
The pharmacy also offers a free delivery service. But when patients ask for their medicines to be delivered, staff at the pharmacy give them the option of using the collection point as well, which Ms Lucas says "actually suits people a lot better, because you can't post everybody's medication through a door".
The secure collection points work in a similar way to a vending machine, except patients can't see their medicines until they are dispensed.
After reshaping her pharmacy team and launching an apprenticeship programme, Ms Lucas is looking forward to a future of giving young pharmacy professionals the same early career opportunity she had.
Could you win C+D's Pharmacy Manager of Year Award in 2020? Click on the link below to enter and for more details:

Related links